"I still cannot make friends with the American sun and the American heat."
50 year old Yuri Trostenyuk is running his 3rd 3100 mile race spectacularly well.  The last 2 summers he has found a way of conquering the half mile of concrete but the heat and humidity of a typical New York summer is another matter.
Till now his pace has been averaging of 67 miles a day.  His mileage going into day 40 is 2641 miles, 51 miles ahead of last year. He ran 64 miles yesterday.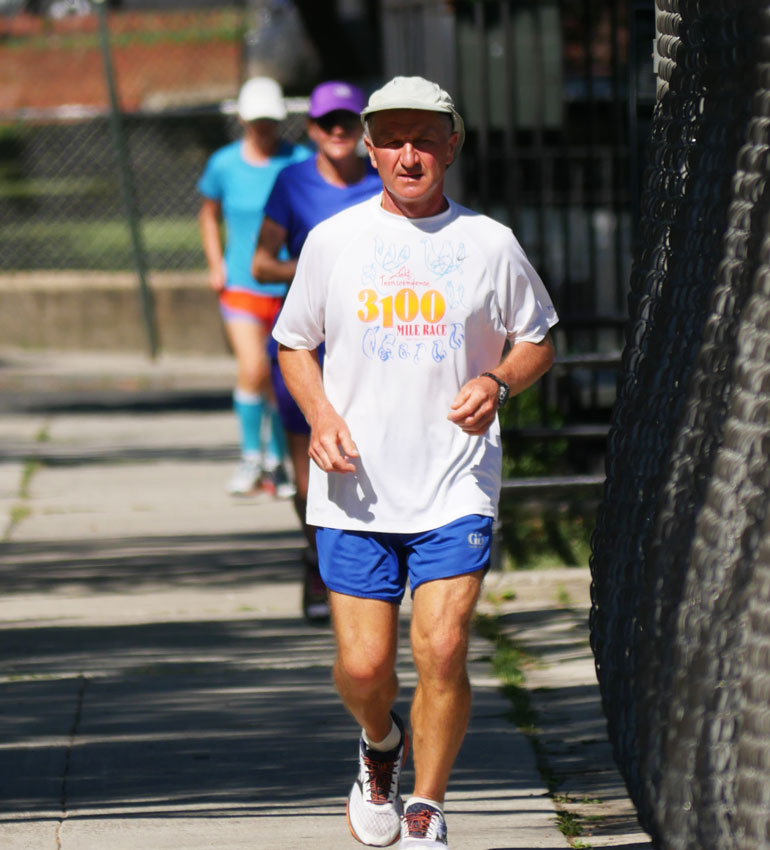 Read more http://perfectionjourney.org/2015/07/23/july-23-make-my-absolute-happy/#more-46115