She is the Diva, and according to the Self-Transcendence 3100 mile race brochure, she is as well the fastest female pedestrian in the world.  It seems that for a couple of years now that she would eventually make her way to Queens to the home of the longest race in the world.  In this its 21's year Yolanda's relentless footsteps in fact did intersect with the half mile course around Thomas Edison High School.
Yolanda starts her 5th day of the race with renewed energy and confidence.  After a shaky couple of days she has found her groove and has adapted well to the sometimes not so user friendly New York summer heat and humidity.
"I am feeling good.  Good Morning America.  Good Morning World." Yolanda greets our little interview with her world class smile and her unparalleled superb enthusiastic attitude.
"I am feeling great the first 2 days were not good.  I almost thought I was going to drop out.  I had heat exhaustion really bad and now I have it under control.  I am getting my nutrition and hydration under control.  I am back."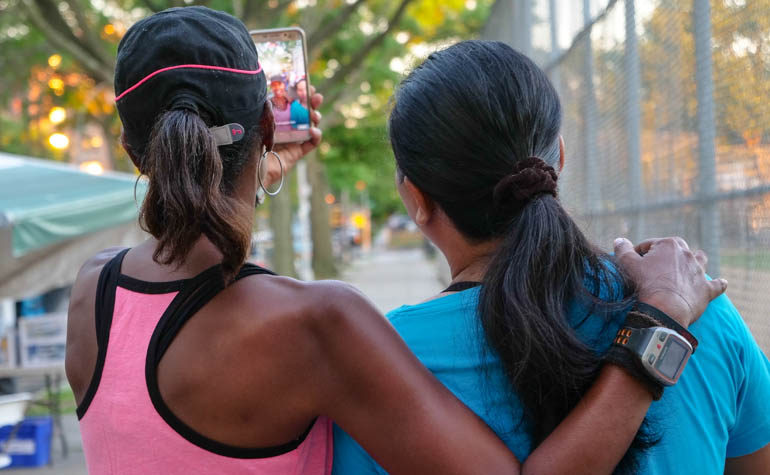 Asked why this race, "One I like to challenge myself and this is a huge challenge.  With this race I am hoping to have an outer body experience.  I have done over 500 marathons and ultras and I have never cried after any of them.  I hope that I can feel something…..besides the pain."
"The people here are so beautiful and warm and welcoming.  There is so much love around. I believe in Sri Chinmoy's philosophy of transcendence both inner and outer.  I hope to experience that."