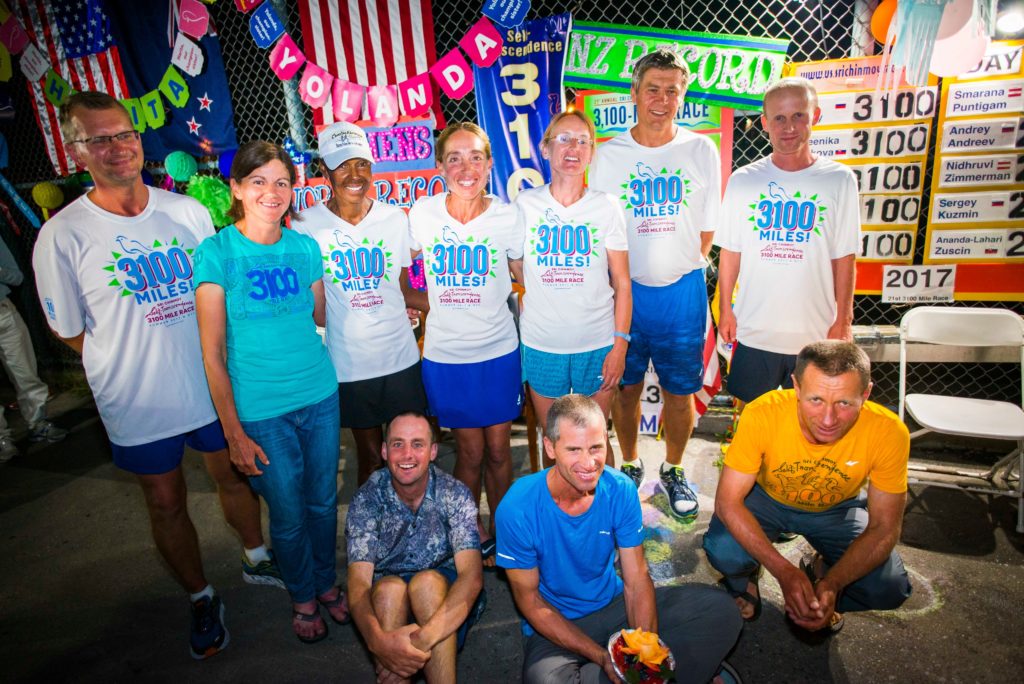 The deadline of 3100 Mile Race occured at midnight August 8. There were 5 finishers out of the 10 starters.
More pictures – by the link.
In addition to quite challenging task – to run average 60 miles per day, every edition of the Big Race put an extra surprises. In that sense intestinal virus was the main challange of the 2017 race. Organizers are yet to find the source of it, but because of diarrhoea and as consequence bold dehydration, 7 out of 10 runners received intra venous injection in the middle of July.
Board with the results by the race end.